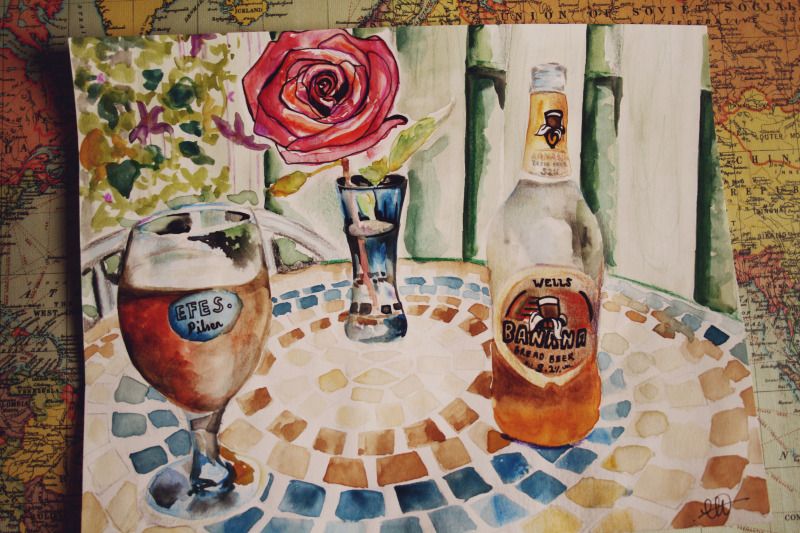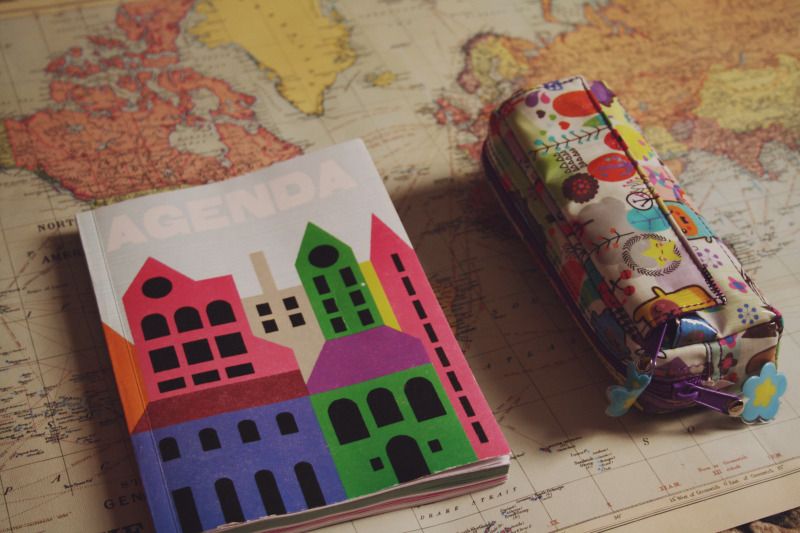 From top to bottom: Watercolour painting for my dad, A2 map, Sukie Agenda book and a pencilcase (All from Paperchase).
I don't usually paint things like this but it was for my dad. He's been asking for a painting for a while and I promised I'd do it if he gave me a lift to work when it snowed haha. So here it is.
I also popped into Paperchase the other day.
I ended up buying a world map poster because a touch of wanderlust is just what I needed in my day-to-day life. I thought it would make a nice background for blog photos too. I also picked up this Sukie Agenda book because it just looked so bright and colourful compared to my plain, grown-up diary. Luckily it's undated so I can save it for next year. And finally I picked up this cute little pencil case in an attempt to get more organised for this last leg of the year.