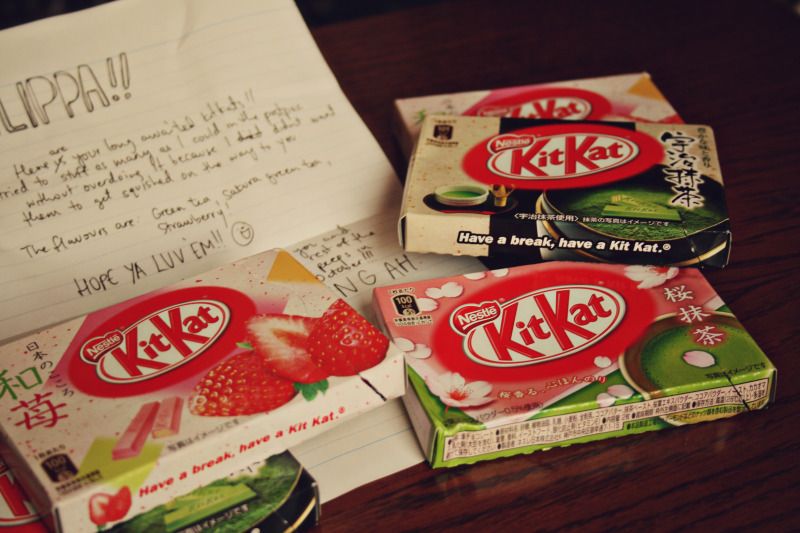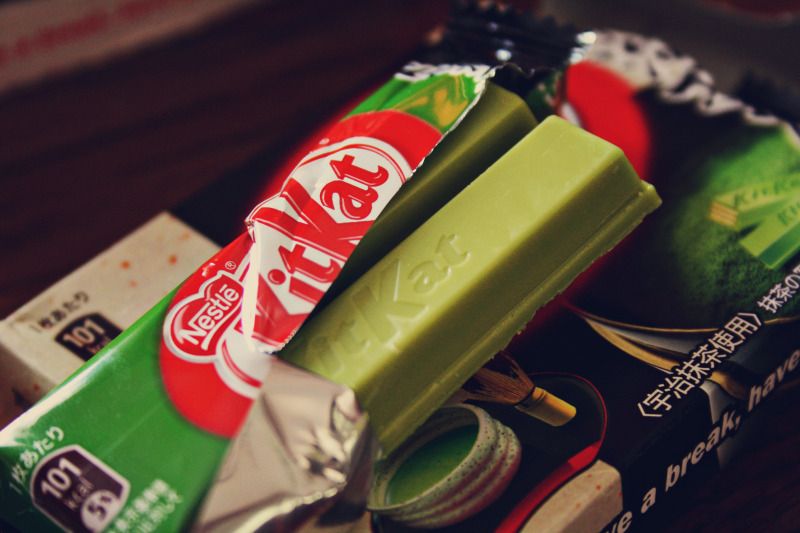 Kitkat flavours: Green tea, Satura green tea and Strawberry.
Ahhh I love sending/receiving parcels so much! A few months ago
Anamei
and I decided to do a little candy exchange. Fresh from a visit to Japan she kindly offered to send me some of these cool Kitkats! Being a sweet-tooth I obviously couldn't resist, so in return I sent her some British sweets/chocolate. Seriously though, how cool do these look?! The colour is so nice compared to the standard milk chocolate ones we have here, and the packaging is cute too! What's even more exciting is that Anamei is coming to England next year and me, my sister and her are finally going to meet up. Yay!!
This summer I would really love to send more candy overseas. In the past I've exchanged packages with American and Canadian friends, so that would be nice to do again. If anyone's interested in this drop me a message on twitter and I'll try and organise something.